Parent Link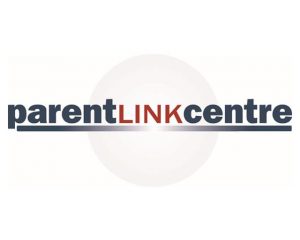 Families face many challenges in everyday life. The Grande Prairie Parent Link Centre offers programs, resources and services in a safe and welcoming environment to help families thrive and grow.
Our programs and services are preventative and supportive preparing families to respond to challenges as they arise. We provide services in parenting, early childhood development and care, family support, and accessing community resources. We work diligently to meet the needs of the families in our community.
In 2004 the Provincial Parent Link Initiative chose the Early Childhood Resource Centre to be the designated Grande Prairie site for Parent Link.
The Early Childhood Resource Centre – Parent Link provides programming for children, families and community agencies to facilitate effective positive learning, allowing individuals the opportunity to grow in every area of their development. There is an onsite resource library, which includes books, articles and DVD's on a variety of topics including parenting and all areas of child development.
The ECRC – Parent Link boasts the largest toy lending library in north western Alberta. On site programming includes a variety of daytime and evening parent education classes. We have Family Support Worker on site and available to answer questions, provide information and referrals or discuss topics of interest.
Grande Prairie Parent Link is a network of community partners. By sharing and building upon existing community resources, we are able to offer quality programs and services to all parents in 5 core programming areas:
• Parent Education
• Family Support
• Early Childhood Services
• Developmental Screening
• Information & Referral
Your Parent Link Centre is here to:
• Promote positive parent-child relationships
• Improve parenting knowledge and skills
• Foster optimal child development
• Ensure that children get a healthy start in life
The aim of Parent Link is to support all parents in their role as the most important teachers in their child's life.
Parent Link Centre's are an Alberta Children's Services Initiative.
For more information please call 780.882.8679 or email plcadmin@ssdcs.ca
Main location: 10807-101 St (Westside) Secondary location: 9614-100 Ave (Eastside)
Website: grandeprairieparentlink.com
Facebook: www.facebook.com/groups/gpparentlink/
Quick Links
SPECIAL LINKS
Below are some useful trusted link to find relevant information about Child Care and Health Services.