About Our Daycare Services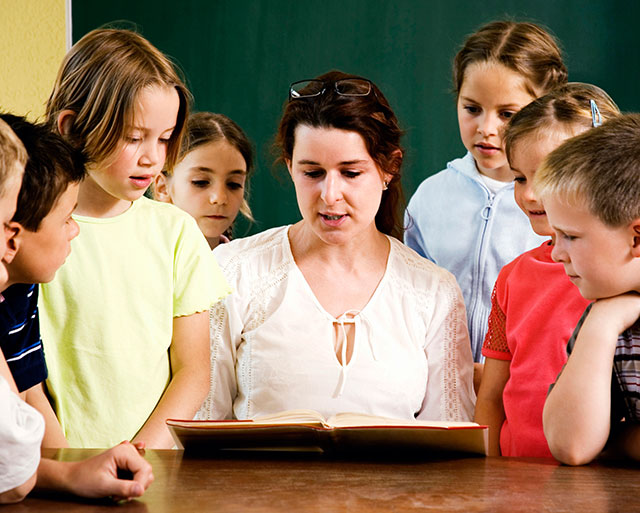 At Stepping Stones we are very proud of our Day Care Programs, they were developed to ensure children feel safe, secure and comfortable while in our care.
We take pride in ensuring that the programs provide an enriched learning experience for the children and that the environment is safe and healthy.
At Stepping Stones we aim to provide high quality Early Learning & Child Care.
We employ qualified Early Childhood Educators that provide the children with ongoing opportunities to develop their abilities. Each child will have the chance to explore through play the things that interest them. Emerging skills will be supported through a curriculum that is developed through the Educators observations of the children. Lots of focus will be on literacy, science, mathematics and physical development presented in a playful, engaging format.
We believe in working with children, families and community agencies to effectively facilitate positive learning, which will allow individuals the opportunity to grow in every area of their development.
We believe that all children and families need to be valued, respected and treated with kindness and compassion in all situations.
The Society is committed to the development of integrated community based programs. All programs and staff will receive the support necessary to ensure quality programming and promote the healthy development of children and families with diverse backgrounds, abilities, cultures and contributions.
IT IS OUR GOAL:
To create a nurturing and safe environment where each child's individual needs are treated with respect and empathy
To plan and implement developmentally appropriate programs that allows each child to explore, discover, and enhance skills that are age and stage appropriate
To work in partnership with parents and families to ensure the needs of the children are met and opportunities for growth and enhancement are available
To encourage children to develop social skills through problem solving, making choices and expressing themselves through their daily experiences and opportunities
Quick Links
Below are some useful trusted links to find relevant information about Child Care and Health Services.
Downloads & Forms
Below you will find documents available for download:
Stepping Stones South
9535 Prairie Road
SERVICING 56 CHILDREN
Ages 12 months to 6 years old.
HOURS OF OPERATION
7:30 am to 6:00 pm.
Stepping Stones Westside
10807 101 Street
SERVICING 56 CHILDREN
Pre-school Ages: 12 months to 6 years old.
School Age Program: 5 to 12 years old.
HOURS OF OPERATION
7:30 am – 6:00 pm
School Age Program
Isabell Campbell School
7149 – 114 Street
SERVICING 47 CHILDREN
Ages: 5 to 12 years old.
HOURS OF OPERATION
7:30 am – 6:00 pm.